"Love does not consist of gazing at each other, but in looking outward together in the same direction."
– Antoine de Saint-Exupery
When two people come together in love, magic happens, and it is my great pleasure to work with couples who want to formalise their love through ceremony. As a ritual creatrix, I weave their stories in a way that reflects the path that each them has walked to reach their meeting, and celebrates the love and joy in their union.
My layered approach is fuelled by curiosity and supported by my cross-cultural knowledge and experience, allowing me to incorporate cultural, spiritual and/or religious customs which are meaningful to the couple. Whether standing under a chuppah (Jewish wedding canopy) or creating a blessing circle for the rings, I strive to curate each element of the ceremony so that loved ones and guests understand what's happening, and can be inspired by what they're witnessing.
Marriages
I am a registered civil celebrant in Australia and can officiate in many of the United States (including Pennsylvania). As an avid traveller, I would also welcome the opportunity to facilitate ritual in other countries. In those cases, I would be happy to explore what's possible and am confident that I can usually serve as a co-celebrant with a legal authority in that country.
Explicit statement: I welcome the opportunity to celebrate love in all its forms and will gladly do so in America. I also look forward to the day when marriage equality is enjoyed by all Australians.
I specialise in officiating multi-faith and multi-cultural ceremonies, as well as ceremonies which are "spiritual but not religious". I'm always excited to explore and learn about cultures, faiths and practices which are not my own, and I am equally thrilled to officiate custom Jewish-style ceremonies which honours tradition while also creating a space of welcome and warmth.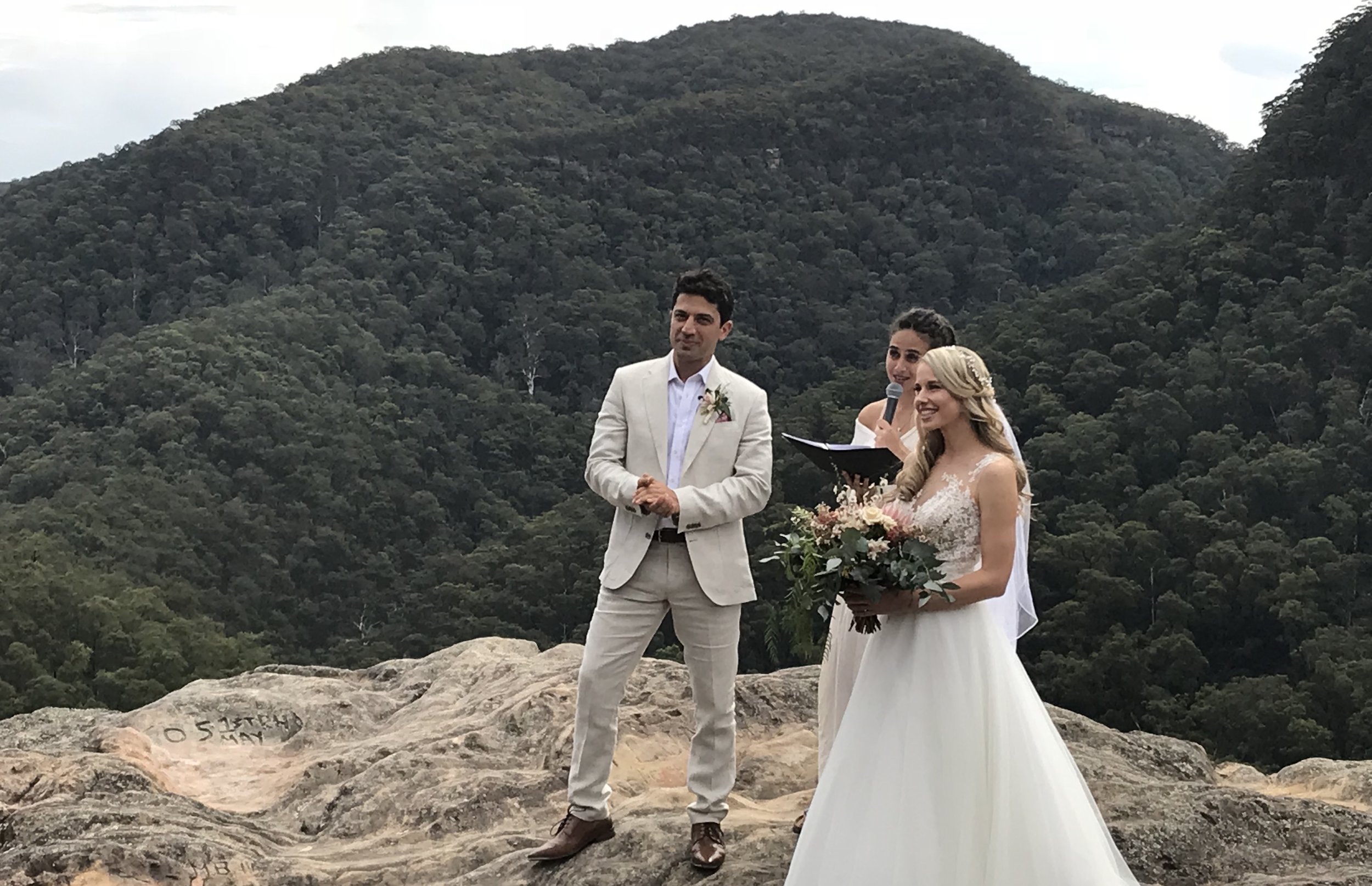 Vow Renewals
Renewing vows is a great way to mark a milestone anniversary and can also be a powerful way to honour other life transitions for a couple, including coming back together after a period of separation, becoming empty-nesters ore retirees or returning to monogamy an a time of open marriage. It would be my pleasure to help you celebrate your love in a way that balances where your hearts are today with a recognition of the path you've travelled to get here.
Enhancements
In addition to the core ceremony, we can explore rituals which would bring particular meaning and significance. The sky is the limit with a few ideas including:
Family Ritual or Blessing
For couple renewing their vows, or for couples entering into marriage where one (or both) party has children, including the children in a ritual (or receiving a blessing as a family), can be a heart-warming way to deepen the bonds between the whole family.
Baby Blessing
For pregnant couples, this can be a particular auspicious time to receive a blessing as they prepare to embark upon parenthood.
Pre-ritual Mikvah
For Jewish women, this ancient custom can be one of deep spiritual connection and celebration. I can guide and curate a customised ritual privately or with a small group of women.